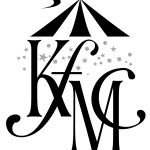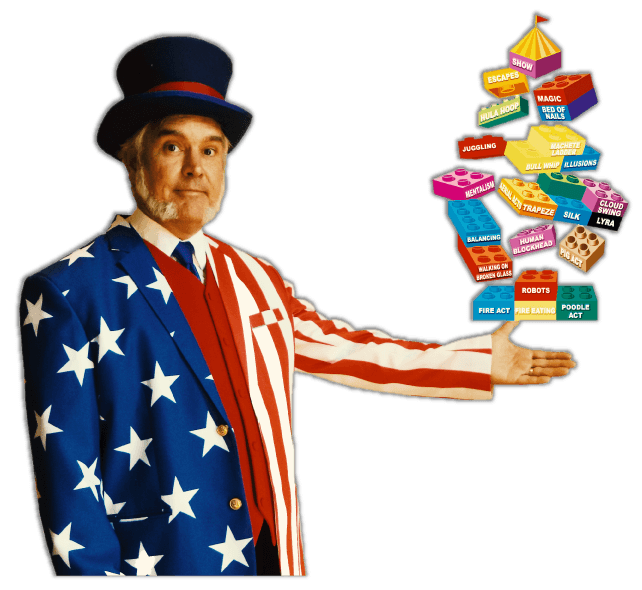 Whether you want a small scale show with one act or the entire show the Kent Family Magic Circus is super flexible. Our acts are family friendly and entertaining for all ages. Bring the show to your next event!
Call or email us:
530-519-8534 | circus@victorkent.com
Acts
Book the big show with all the acts below or pick individual acts!
Magic - Trapeze - Poodles - Escapology - Aerial Silk - Public Stunts - Chinese Yo-Yo - Tightrope - Juggling - Bunnies - Side Show - Tortoise - Grand Illusion - Balancing - Mascots - Bull Whips - Cloud Swing - Choreography - Hula Hoops - Stilt Walker - Clowns - Fire Eating - Unicycles - Big Wheel - Comedy - Cigar Boxes - AND MORE!
So, you want the full show? Below is a list of things we will need to perform a first-rate show. (We provide our own sleeping area within our stage set up and our own sound and lighting)
60' x 40' area to setup
Running water for out water hook up
50 amp RV plug, 2 x 20amp plugs
It may be necessary to provide hay, sawdust and or other absorbent material.
Bottled water (one-two cases a day)
Click on pictures below for examples of the show layout.
Full Show Layout (suggested setup)
Layout can be adjusted to fit your needs.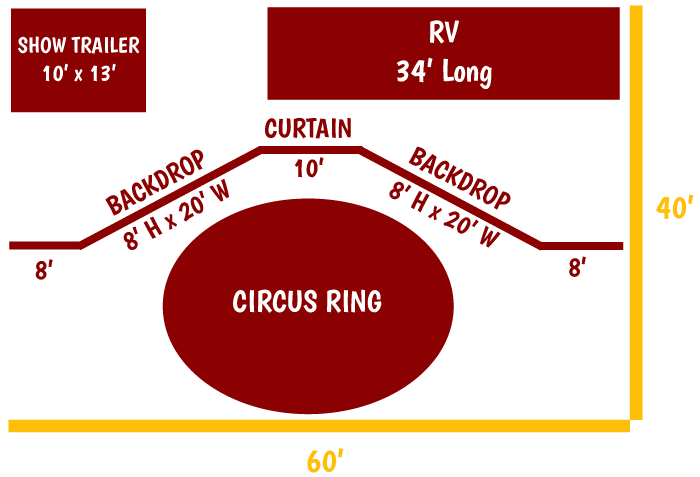 **PRICES ARE NEGOTIABLE PER EVENT, LOCATION, AND SPECIAL CONSIDERATION**